It was fun to see a muscovy mama taking her ducklings out for their first walk down our driveway this afternoon!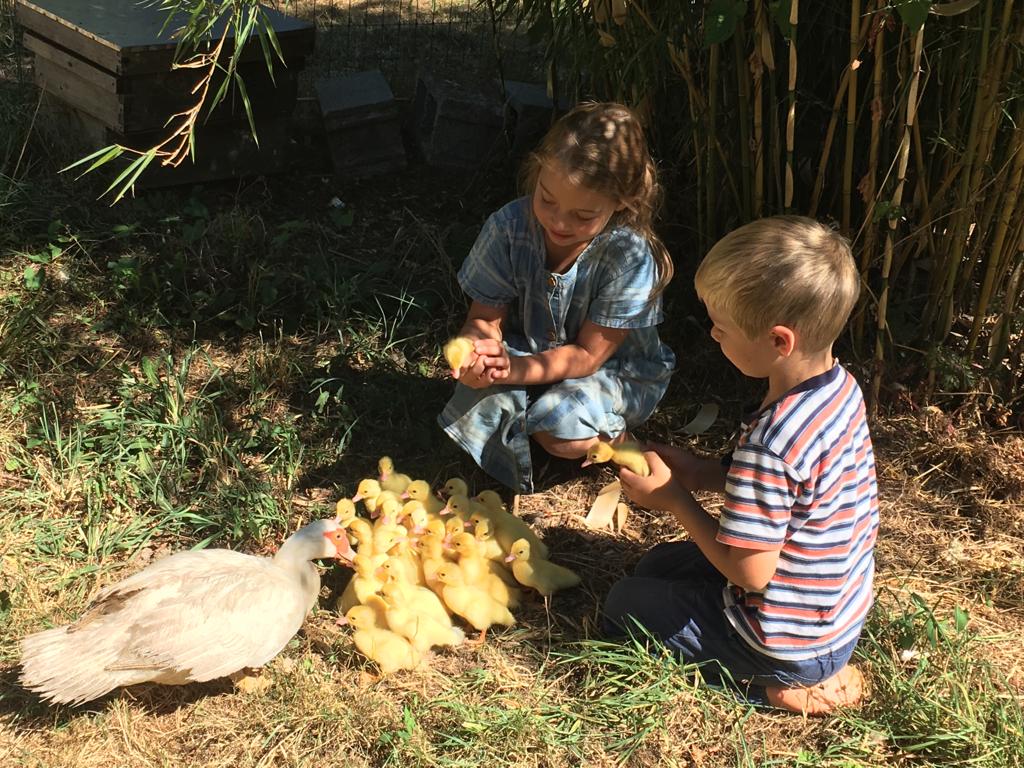 Now we have them safely contained in a pen so that the predators…
namely crows, hawks, eagles, and coyotes…
won't be a concern.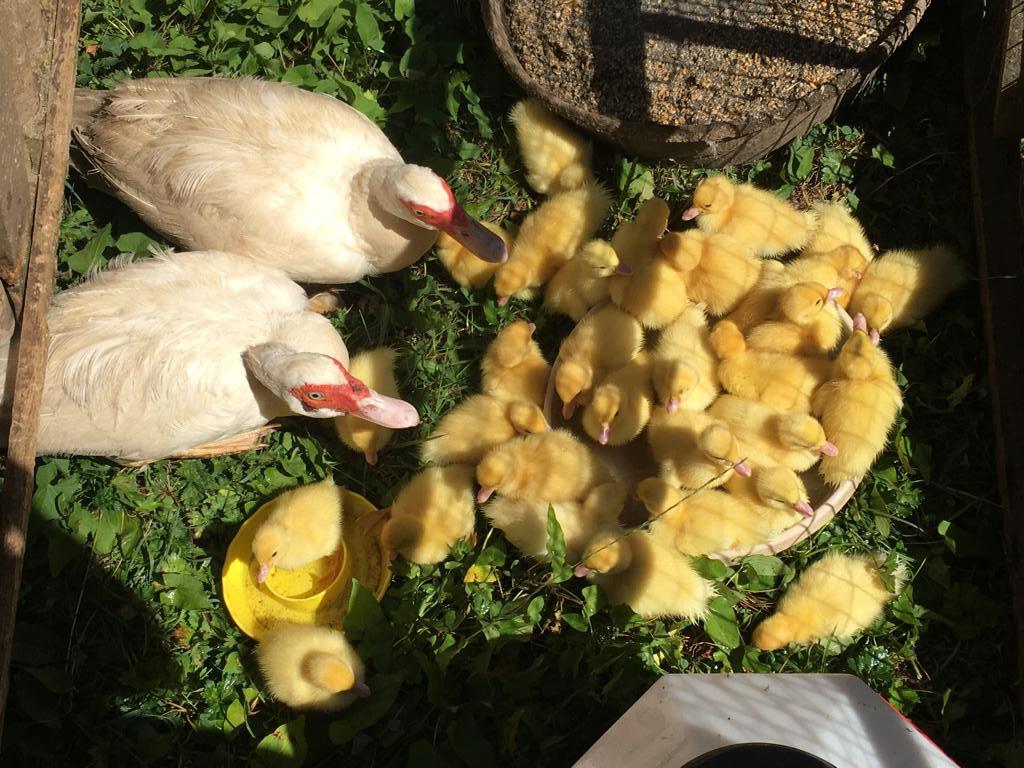 The swimming instinct is really strong!
The ducklings are piled into a low water container we set out for them.
We realized that the hatch of 30 ducklings was actually from 2 muscovy ducks, so the mamas will co-parent the brood.